Second Generation Network – six-week continuation workshop
Please use the course sign up page to book and pay for the course.
For any other enquiries, please contact me directly.
Learn how to turn your research into a compelling story, how to present facts with feeling, and how to engage your readers with your family's past.
Led by author Nick Barlay, this course will cover:
What is the story and who are your readers?
The people of the story – characters, characterisation and representation.
The world of the story – settings and description.
The facts – how to turn research into narrative.
Form and structure – profile, biography or memoir? Book or website? Whatever the form, narrative structure gives any reader a story to engage with and to follow to the end.
Through examples, discussion, short writing exercises and constructive feedback, you will gain a feel for the writing style, characters, description and narrative development of your family story in a warm and participatory environment.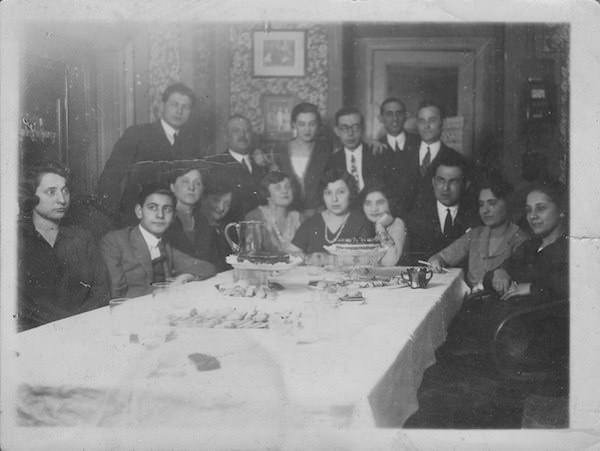 Frequently Asked Questions
How many participants will there be on the course?
The number of participants will not exceed 10. It's important to keep the group small to give everyone the opportunity to share and to develop their projects, as well as to learn from other participants.
Do I need writing experience to attend?
You do not need writing experience, nor do you need to have started writing. The course will touch on how to use research in your writing but will focus on how to bring out the best, in terms of narrative and style, from existing material.
Do I need to bring anything?
All you need is pen and paper and a sense of what you are planning to do with your family history. Don't worry about what stage you are at, whether you are just starting out or have gathered so much that you no longer know what to do with it.
What will I take away from the course?
You will gain a sense of the ingredients a strong family history needs, and what will engage your intended readers, whether these are private or public. You will also have a sense of the form that your project could take and, hopefully, the inspiration and impetus to see it through.
Will there be any help after the course?
You will have the opportunity to discuss this further, and to get feedback and advice via email.
Testimonials
Outstanding
Nick was inspiring, knowledgeable, skilful not just as a writer but in facilitating the group. He empowered the group through 'show' not 'tell' with numerous short exercises so the teaching never became lecturing. Exceeded all expectations.
Impressed
I was so impressed by the way in which Nick was able, without hesitation, to find something positive and constructive to say about everyone's contribution. He treated us all absolutely equally and his timing was impeccable.